One of the benefits of Chromebooks is that they are largely cloud-based. This means that you do not have to fill your hard drive with file after file. Instead, you can do just about anything with Google Drive. As good as it may be, you may not want to do everything in the reader. Most of us are used to Microsoft Office for documents such as Word documents or Excel spreadsheets. Fortunately, if you're in this boat and still want a Chromebook, you can have the best of both worlds.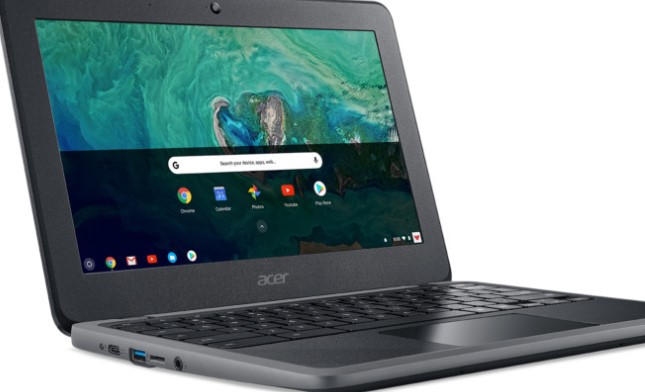 You can not install the Office 365 or Office 2016 desktop or Mac desktop versions on a Chromebook, but you still have options for running Microsoft Office on the Chromebook.
Depending on the software you are running or accessing on your Chromebook, you will be able to use Office with a somewhat limited capacity. In general, your Chromebook will run the same version of Office applications as Android tablets.
There are some exceptions, although you have access to Office in some form with your Chromebook. We explain below how to run Microsoft Office on Chromebook.
The easiest way to get Microsoft Office on Chromebook is to download the Office applications available for Android and Chromebooks.
If you use the Google Play Store, this is the option you want. You are ready to download and use the Office programs that you want to use on your Chromebook.
Follow these simple steps:
Open the Google Play Store.
Find the Office program that you want to download and select it.
Click Install.
When the app download is complete, open the Chrome launcher to open the app.
Sign in to your Microsoft account or your Office 365 subscription account.
To save time, you can also click on the links below to download specific applications of your choice.
If your Chromebook only has access to the Chrome Web Store, you can not download the various Office applications.
You have no luck though. You can still download Office Online. With the online version, you can work, edit and share Office files directly in your browser. You must be connected to the Internet to use Microsoft Office on Chromebook, which may not be ideal, but it does mean that you have an alternative to Drive.
These are the cogs to put Microsoft Office on your Chromebook or use it online if you do not have the Google Play Store.
You do not have access to all the features available on a PC or Mac, but again, your Chromebook is not supposed to be part of it.
However, this gives you the ability to work on the same Office files on different devices, which can help you avoid the extra step of converting the Drive file for later use.
Chromebook may be clearly related to Google's ecosystem, but that does not mean you have to give up control and surrender to the gods of Google. You can still use your favorite applications like Office.