One of the defining features of the Galaxy Note series has always been a big screen, and with the new flagship language of Infinity Display developed by Samsung, the screen is actually allowed to shine through this era. Add to that all that Samsung has to offer with its high-end devices such as advanced specifications, all the desired hardware and software features, a fantastic camera configuration, the S-Pen and all it allows you to do, and Samsung still has another winner on their hands with the Galaxy Note 8.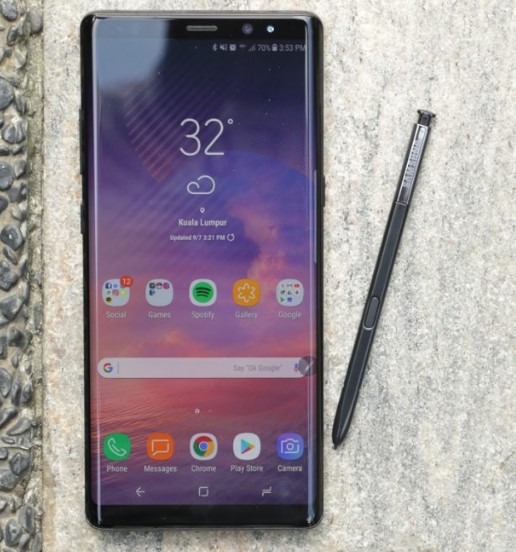 Scrolling issues
Some users have jerky and staggered performance when scrolling a web page and when scrolling some applications like the Gallery in particular.
Potential Solutions:
Users who have also installed a Bixby button remapping application appear to be dealing with this scrolling problem. Although Samsung now allows you to disable the button, it still can not be officially configured for a different function, which is why these remapping applications are very popular. However, until these scrolling issues are resolved, your only option is, at this time, to uninstall the application.
Can not delete application icons from home screen
A long press on an application icon on the home screen opens a context menu from which you can delete the icon. However, some users have noticed that this contextual menu no longer appears and that they could no longer delete the icons.
Potential Solutions:
This problem is caused by the fact that you have disabled the animation duration scale in the Development Options section of the Settings menu, which some users do to improve performance. All you have to do is set this parameter to 0.5x and the context menu will start to appear again.
Face Unlock does not work as expected
Some users have found that Face Unlock does not seem to work as expected. Even in good lighting conditions, the device manages to unlock the phone, sometimes only once in twenty.
Potential Solutions:
A third-party application seems to be causing this problem. Some reports suggest that it could be Whatsapp, and users have found that disabling the Whatsapp camera access permission solves the problem. If Whatsapp is not the problem, you can try to uninstall all the apps that you added just before this issue, focusing especially on those that require access to the camera.
yellow, pink or purple hue on the screen
Many users have found a yellow, pink or purple hue on their Galaxy Note 8 screen.
Potential Solutions:
For most users, the hue they say is that the calibration of the display is not correct. You can adjust the settings by going to Settings – Display – Color Mode. You can select one of four available options: Adaptive Display, AMOLED, AMOLED or Basic. You can also adjust the color balance by going to Advanced Options. You can also try dialing * # 15987 # to adjust the red hue of the screen.
If none of the software settings seem to solve the problem, your only option may be to choose a replacement.