Voilà, AI Artist, a unique program that transforms your images into magnificent works of art such as Funny Cartoon, Pencil Sketch, Renaissance Painting, and Hand Drawn Caricature by merging human creativity and artificial intelligence powers. Voila AI is a tool that uses artificial intelligence to generate art and design elements, including cartoons, photos, and other visual media. It is designed to be used by artists and designers as a tool to help them create and iterate on ideas more quickly and efficiently.
Voila AI uses machine learning algorithms to analyze and learn from a large dataset of images and design elements, and it can then generate new images and designs based on user input and preferences. It can be used to create a wide range of visual media, including logos, graphics, and illustrations, as well as more complex designs such as websites and user interfaces.
Have an endless amount of fun!
– Get yourself painted as a 15th, 18th, or 20th century picture
– Make your selfie into a 3D cartoon based on animated movies.
– Get your own Royalty Cartoon artwork or perhaps a Baby Cartoon rendition of yourself
– Have a good laugh by having your photo rendered into a humorous caricature.
– And there will be many more:)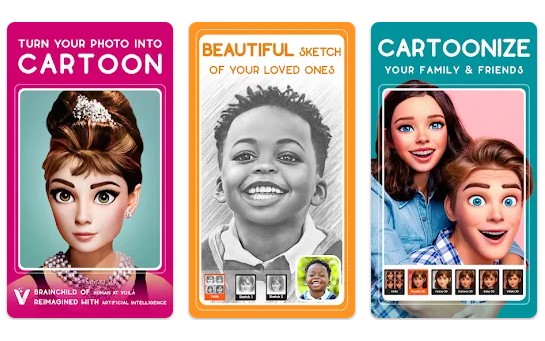 Download : Play Store
About the Artist Voilà AI
—————————————————————-
Voilà AI Artist is the first product produced with love by WEmagine.ai, a team of two founders that want to create something great by merging the best of human and AI talents.
Let's stay in touch
—————————————————————-
VoilaAiArtist.com is her website.
WEmagine.AI is our firm name.
Instagram: https://www.instagram.com/VoilaAiArtist
Facebook: https://www.facebook.com/VoilaAiArtist
Twitter: VoilaAiArtist (Twitter)
Pinterest: https://www.Pinterest.com/VoilaAiArtist